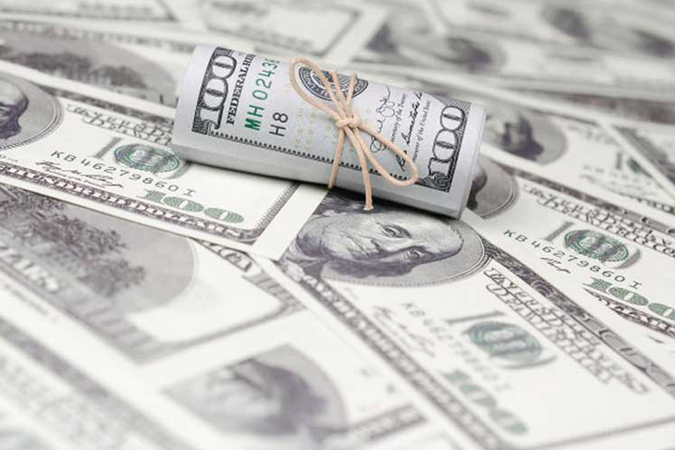 THE COUNTRY'S balance of payments (BoP) surplus reached its highest in nearly a decade in October, supported by the Bangko Sentral ng Pilipinas' (BSP) income from foreign investments and foreign exchange operations.
The BSP reported on Thursday that the country posted a BoP surplus of $3.44 billion last month, surging from the $163 million logged a year ago and also 63% bigger than the $2.104-billion surfeit seen in September.
This is the biggest monthly surplus since the $3.95 billion recorded in November 2010.
The BoP portrays the country's economic transactions with the rest of the world within a given period.
Year to date, the country's BoP position was at a surplus of $10.31 billion, 80% higher than the $5.73-billion surfeit in the first 10 months of 2019.
The BSP expects a BoP surplus of $8.1 billion by year-end which is equivalent to 0.6% of gross domestic product.
Contributing to the October surplus were the BSP's income from investments abroad, inflows from its foreign exchange operations and foreign currency deposits of the national government held with the central bank, it said in a statement.
These were slightly offset by payments made by the government for foreign debt obligations.
Improvements in foreign direct investments (FDI), foreign portfolio investments, and cash remittances also supported the October surplus, Rizal Commercial Banking Corp. Chief Economist Michael L. Ricafort said on Thursday.
"We have also received quite a number of foreign aid to help us recover from the pandemic and the successive natural calamities that happened," Asian Institute of Management economist John Paolo R. Rivera said in an email.
Hot money posted a net inflow of $439.46 million in October, surging by 320% from the $104.53 million last year and a reversal of the net outflows worth $493.65 million in September. Meanwhile, net FDI inflows climbed 46.9% to $637 million in August.
Cash remittances also rose 9.3% to $2.601 billion in September from the $2.379 billion seen a year ago.
The BoP position in October also reflects a final gross international reserves (GIR) level of $103.8 billion, increasing by 3.35% from the $100.44 billion seen as of end-September and by 20% from the $85.834 billion recorded a year ago.
"The latest GIR represents a more than adequate external liquidity buffer. This is equivalent to 10.3 months worth of import of goods and payments of services and primary income," the central bank said.
A BoP surplus may not necessarily be ideal in the long run as we become dependent on export-driven growth, Mr. Rivera said.
"A surplus is good if it's driven by an increase in exports because it will lead to a stronger economy as consumption spending will increase. But it is not good if the surplus was due to decline in imports, which is indicative of a weak economic growth," he said.
Latest data from the Philippine Statistics Authority showed September exports grew 2.2% to $6.22 billion, the first month of expansion since February. Meanwhile, imports declined by 16.5% to $7.92 billion. This brought the September trade deficit at $1.71 billion, smaller than the $3.41-billion gap in the same month of 2019. — L.W.T. Noble