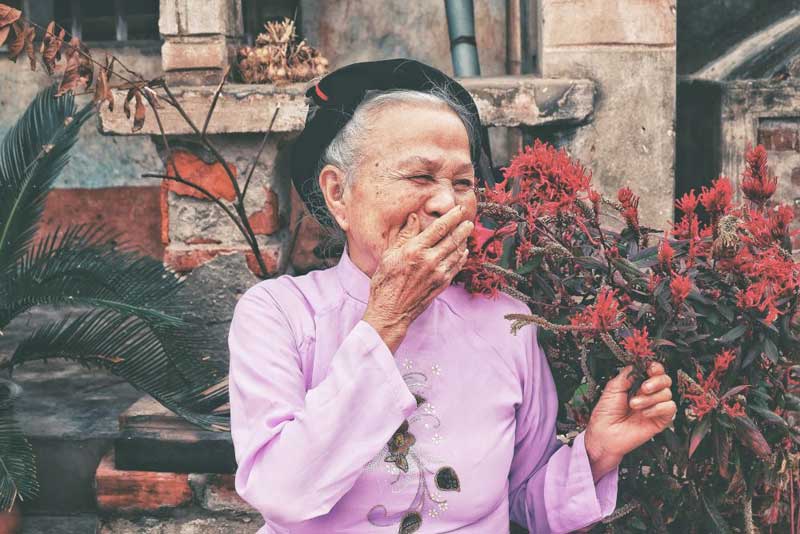 Human beings live for an average of 72 years. In 1960, the year the United Nations began keeping global data, this number was 52.5 years.
Gains in life expectancy at birth, according to the Organisation for Economic Co-operation and Development, can be attributed to a number of factors, including rising living standards, improved lifestyle and better education, as well as greater access to quality health services.
These added years, however, also tax the world's support systems.
"How do you move from a break-and-fix system, where you break a bone and then go to the hospital, to a predictive and preventive type of system?," asked Steve Sugino, president and representative director of Tokyo-based biotechnology company Amgen K.K.
Healthcare costs are consumed at the very end of life, said Mr. Sugino, who stressed the importance of having broader access to preventive medicines such as generic statins for lipid control.
"We should move to the stage of secondary prevention of chronic diseases," he said at a discussion on leading longer and healthier lives at the Future on Healthcare Asia conference. Secondary prevention is defined as "screening to identify diseases in the earliest stages, before the onset of signs and symptoms, through measures such as mammography and regular blood pressure testing."
SILVER TSUNAMI
Asia is facing a silver tsunami. The United Nations says that by 2050, 1 in 6 people in the world will be over the age of 65, up from 1 in 11 in 2019. Globally, a person aged 65 years in 2015-2020 could expect to live, on average, an additional 17 years.
Population aging has been fastest in East and Southeast Asia (where the percentage of the population aged 65 years or over almost doubled from 6% in 1990 to 11% in 2019), and Latin America and the Caribbean (where the percentage of the population aged 65 years or over rose from 5% in 1990 to 9% in 2019).
To live the life one chooses, and to be as functional for as long as possible, is often the exception rather than the rule, said The Economist Group editorial director Charles Goddard, at the same virtual event. Longer lifespans come with a greater risk of diseases like cancer and dementia, which, in turn, means pressure on support systems.
Japan, which has the oldest population in the world, has one of the most comprehensive social care systems for the elderly. Built around the aim of reducing the burden of care for families, its public, mandatory, long-term care insurance (LTCI) program covers both institutional and community-based caregiving. Those aged sixty-five and older are eligible for benefits based on physical and mental disability.
The Japanese government also has a health and productivity management program for enterprises, in which "enterprises focus on and strategically carry out efforts with regard to maintaining their employees' health from a management perspective." One-fourth of all companies in the Tokyo Stock Exchange are part of this program, said Inamura Takuma, Japan's director of the Ministry of Economy, Trade and Industry's Healthcare Industries Division.
"We have updated our healthcare system for aging but it's not enough. We have to accelerate," Mr. Takuma told the Future of Healthcare Asia panel on aging. He added that COVID-19 exposed many blind spots in the system. While Japan has "deep respect for the elderly" and "many private enterprises producing good products and services," Mr. Takuma admitted that they have been slow in deploying digital technology. "It's a good time to review," he said.
Mr. Sugino added that everyone is thinking of aging from a policy point of view but that there's not enough being done about it: "Asia is leading the world in terms of aging. There isn't a playbook or precedent in Europe that we can emulate. This really has to come from Asia. Given the magnitude of the problem, no single entity is going to be able to tackle this."
HEALTHY AGING
To create a more holistic approach to healthy aging, themes such as social security nets, health technologies, and immigration policies, have to be brought together. Primary care structures are important in Asia, where most healthcare systems are hospital-based.
"The triumph of longevity is wonderful for humanity and society but it also presents many challenges," said Karen Eggleston, director of the Asia Health Policy Program at Shorenstein Asia-Pacific Research Center. "Demography tends to work more slowly than a financial crisis but it can creep up on you."
While population aging does not lead inevitably to macroeconomic decline, no one has a panacea for a whole-of-life approach to aging, said Ms. Eggleston. Questions such as what works in which context need to be answered on a per case basis. Japan's mandatory annual health checkups, for instance, and Korea's subsidized health checkups, may not be the solution for other nations. She added that behavioral change is difficult and no one policy will solve everything.
Everyone has a responsibility to whole-of-life aging. Gary Khoo, director of the healthy aging division of Singapore's Health Promotion Board, said that the government's role is to keep people well and healthy, and to educate the elderly on life aspects that one needs to pay attention to as one ages, such as muscle loss and nutrition.
"We also want to move upstream," he said. "We should start to focus on this early. For instance, at age 30, we start to lose muscle mass but we don't think about it because we're still able to go out and see friends. Then as you get older, you start to wonder why it's harder to get up from a chair. If you start [focusing on] well-being and nutrition early on, by the time you reach 65, you improve your quality of life." — Patricia B. Mirasol